28 Aug

Should I Have My Sewer Inspected Before I Buy a House?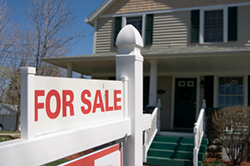 First time home buyers will have so much to think about that they may start to feel overwhelmed. They will have no idea what needs to be done to decide if a house should be purchased or not. Many people will have the home inspected, which is a really good thing. However, they may not know that the sewers are not inspected in a typical home inspection. There can be a lot of problems in the plumbing in any home that is over twenty years old. So this inspection will require hiring a plumber who can come with special camera equipment to look at the plumbing.
People can call around for a plumber in their area to ask if they do this kind of sewer video inspection. Most plumbers will have the right equipment and most will cost about the same for this inspection. Again, this will be a good idea in any home that is over twenty years old. The plumber will be able to answer all kinds of questions about what this inspection can show. There have been different kinds of plumbing materials used over the years. Really old materials will just dissolve over time and create a big mess where there is basically no pipes left.
Also, tree roots can break apart and destroy pipes, also causing a big, stinky mess. That is why they say anything over twenty years old needs to be checked. It is not just based on the materials of the pipes. It is based on how long the tree roots have had to grow and expand around the pipes. The sewer video inspection of the pipes will show if this is a problem.
Depending on what the plumber finds in his inspection can change a lot of things. For instance, if people want to do the work of fixing any problems then they can ask for the price of the home to be reduced. They need to be aware that it might not be too much trouble to fix the pipes. They might not have to dig up the whole yard. There is a trenchless pipe repair technique where the heavy duty patches are placed inside that damaged pipes. It's very easy without digging up the yard, driveways or sidewalks. Of course, if it looks like too much then people can just decide to not buy the home. That will be nice that they have the chance to find the problem before they buy the house.
For questions about sewer camera inspection or cost on repairing a sewer line using a "no dig," trenchless technology that could potentially save you thousands of dollars as a homeowner, please feel free to contact us at Pipe Rehab Specialist.