24 Sep

How Often Should a Sewer Line Be Cleaned?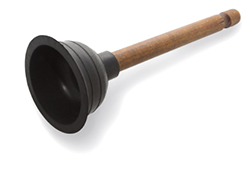 If you are experiencing sewage back up then you may need to consider arranging periodic cleanings of your sewer line. Getting your sewer lines cleaned out as a preventative measure can help you in the future so that you will not have any problems with it backing up in to your bathtub or other places in your home. An experienced plumber can come out to your home and help you clean out your sewer lines. You want to be sure that you trust only the best plumber in the business so that you get the results that you are looking for. There are many plumbers that will claim to do a good job but you need to make sure that the one you hire is one that can help you decide if you should indeed have your sewer line cleaned on a regular basis or would it be more economical to have the sewer line repaired to avoid future blockages.
There are different methods that a plumber can use to ensure that your pipes are cleaned of all sewage. An experienced plumber will know how to conduct the cleaning properly and will know which technique will be best for your home. After you have a plumber fix your backup problem in your pipes you should talk to him about how often you should have your sewer lines cleaned. You may be surprised at the answer you get but remember that you need to do preventative care on your home or else you will end up with big problems all too often.
When your plumber comes out to your home to help you with your sewer lines they may bring a sewer camera to inspect the piping. This will help the plumber to know exactly what the problem is and how he can solve it. If you try to fix the problem on your own you may not have access to all of the great equipment that a professional plumber would have in order to get your sewer lines back to working condition.
For questions about sewer camera inspection or cost on repairing a sewer line using a "no dig," trenchless technology that could potentially save you thousands of dollars as a homeowner, please feel free to contact us at Pipe Rehab Specialist.